It seems the old adage "The more things change, the more they stay the same" still rings true, especially for the Hot Wheels `55 Chevy Gasser! The Gasser has been in the spotlight continuously from the moment it was released, and it shows no sign of slowing down. First released in 2013, this high-riding 1955 Chevy Bel Air was designed by Brendon Vetuskey. If you don't know of Brendon, he's like most Hot Wheels designers—a car guy through and through. You may have seen his highly modified bare-metal street/track 1969 Pontiac Firebird on the cover of Car Craft magazine, and possibly on the shelves in stores around the world as a Hot Wheels car. Brendon loves American muscle and has a special fondness for the nose-in-the-air cars that ran in the "Gas Class" at drag strips across the country from the 1950s through the 1970s.
Gassers, as they're known, typically have a straight axle under the front end connected to the chassis with leaf springs instead of the normal independent suspension. It made them look very strange, but drag racers figured out that bringing the front end up high changes the car's center of gravity, transferring more weight to the rear under acceleration and giving them better traction. Some of the earlier cars in the gasser class were pre-war 1939-41 Willys coupes and others from that era with similar body styles, but as time went on and the old coupes became harder to find racers started building them out of anything they could. And what better subject than the `55 Chevy? Oh, and by the way—Brendon is building one of them too!
There have been more than 30 different versions of the `55 Chevy Gasser released by Hot Wheels in the past seven years—either in the main-line series (including Treasure Hunts), special edition sub-series like Pearl & Chrome, Red Line Club, Premium series like Car Culture, plus several Employee Dinner gifts and Convention Cars. They've also become fodder for many Hot Wheels customizers who take them apart and redo them in many different configurations. As with most high-demand Hot Wheels cars, the limited-number releases have come to command some big money! Of course the annual MEA (Mattel Employees Association) Dinner Dance car is the most exclusive and expensive at around $2400. Produced in white and red with a production run of just 425 pieces that were only given out to Mattel employees it is the most valuable to any collector, in my opinion. Another highly desirable release is the "Gas-Hole" `55 Chevy Gasser that was produced as a custom for the "Make A Wish" charity, with special graphics designed by Brendon. These cars were produced in an extremely low number of just 15 pieces by Chris Walker of Night Stalker Customs and have sold for as much as $2000 each.
The Hot Wheels Convention and Hot Wheels Nationals releases are also in demand, but the prices are a bit odd considering the production numbers. The 2017 Hot Wheels Nationals "Wicked Gasser" in red had a production run of 2800, the 2018 Hot Wheels Nationals "50th Anniversary Gasser" in gold has a run of 3500 made, and both of these cars can command prices up to $250. Compare that to the 2014 "Candy Striper" in pink which had a production run of 4000, yet it has sold for as much as $1500 on the secondary market! I will just never understand what collectors want and what they are willing to pay! All in all the Hot Wheels '55 Chevy Gasser is a very nice nostalgic piece to have in your collection, no matter which configuration you're able to afford!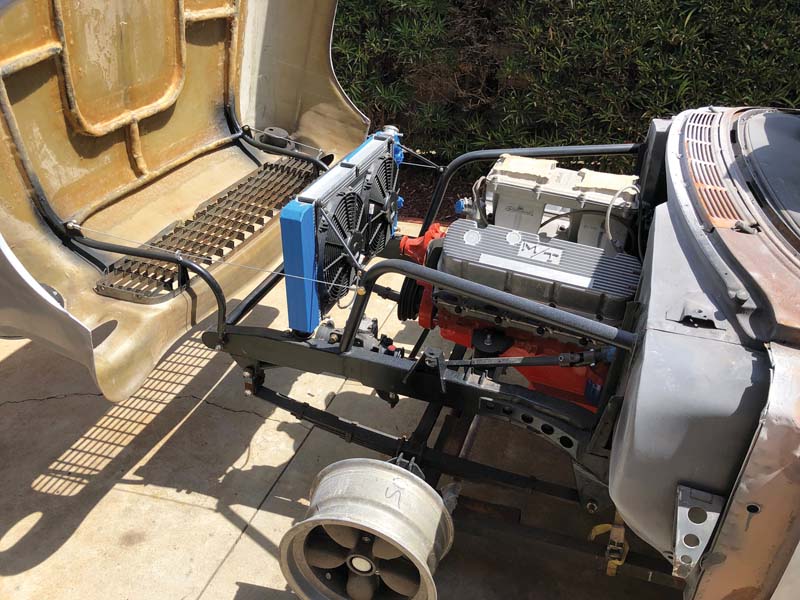 by Mike Zarnock
Photos by BrendOn Vetuskey, Chris Walker, and courtesy of Mattel